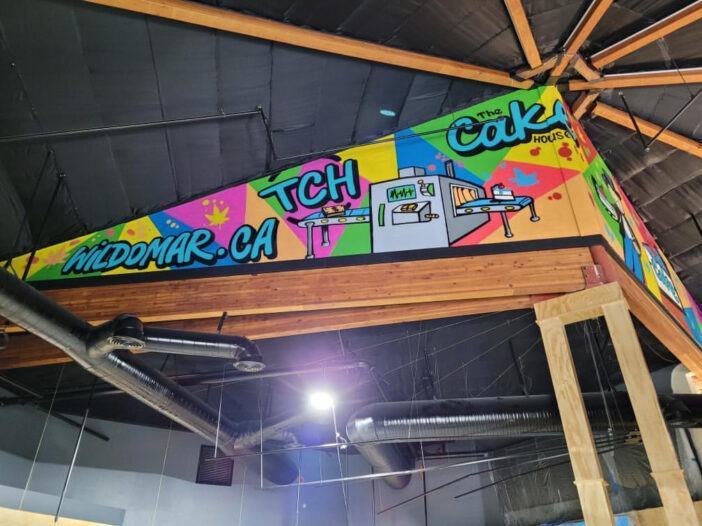 Adult Use and Medically Recommended Cannabis in Wildomar, CA
32475 Clinton Keith Rd
Wildomar, CA
Open Daily: 8am-10pm
Wildomar is a relatively young city for the region, becoming officially registered on July 1, 2008. Originally settled in 1800s as an outpost of the Pony Express, the name Wildomar came from the blending of its 3 prominent co-founders, William Collier, Donald Graham, and Margaret Collier Graham. Today, the Riverside County community boasts a growing population of 36,000 and a bustling economy, always reflecting its pioneering roots. In early 2020 the city council began exploring interest in allowing participants of the cannabis industry to conduct business there. On June 10th, the council approved a commercial cannabis ordinance permitting dispensaries within the city's two commercial zones by a narrow 3-2 vote. Eager to serve the community, Cake Enterprises Inc. was already investing in the area and planned for its flagship dispensary to call Wildomar home. After a successful application processing, design plans were finalized and moved forward.
That home was found at the bustling corner of Clinton Keith Rd and Palomar St. Surrounded by popular neighborhood amenities and notable retail establishments; The Cake House aims to be the preferred choice for those looking for all forms of cannabis products.
Coincidently, the name sake for Clinton Keith Rd, is the former and famed County Road Commissioner, Mr. Adna Clinton "Bud" Keith, who served the people of Riverside County for 47 years.
Visiting The Cake House – Wildomar dispensary for your first time!
Whether you're completely "green" to cannabis, or a canna-aficionado, the customer service you receive at The Cake House is what will make it stand out as a leader in Wildomar and beyond. Our staff are customer service experts, knowing that cannabis is a very personal decision. We work to be your Home for the experience!
The Cake House offers a wide range of products for all levels of consumers.
If smoking isn't your thing, there's a number of alternatives to enjoy!
Infused edibles and beverages have come a LONG Way in the last few years in terms of taste and variety! Tinctures (liquid droppers), oils/lotions, sprays, and capsules are a few options now available at The Cake House – Wildomar, as well Vista, Malibu, and Needles!